AIR FOM PACKAGE & VISUAL DESIGN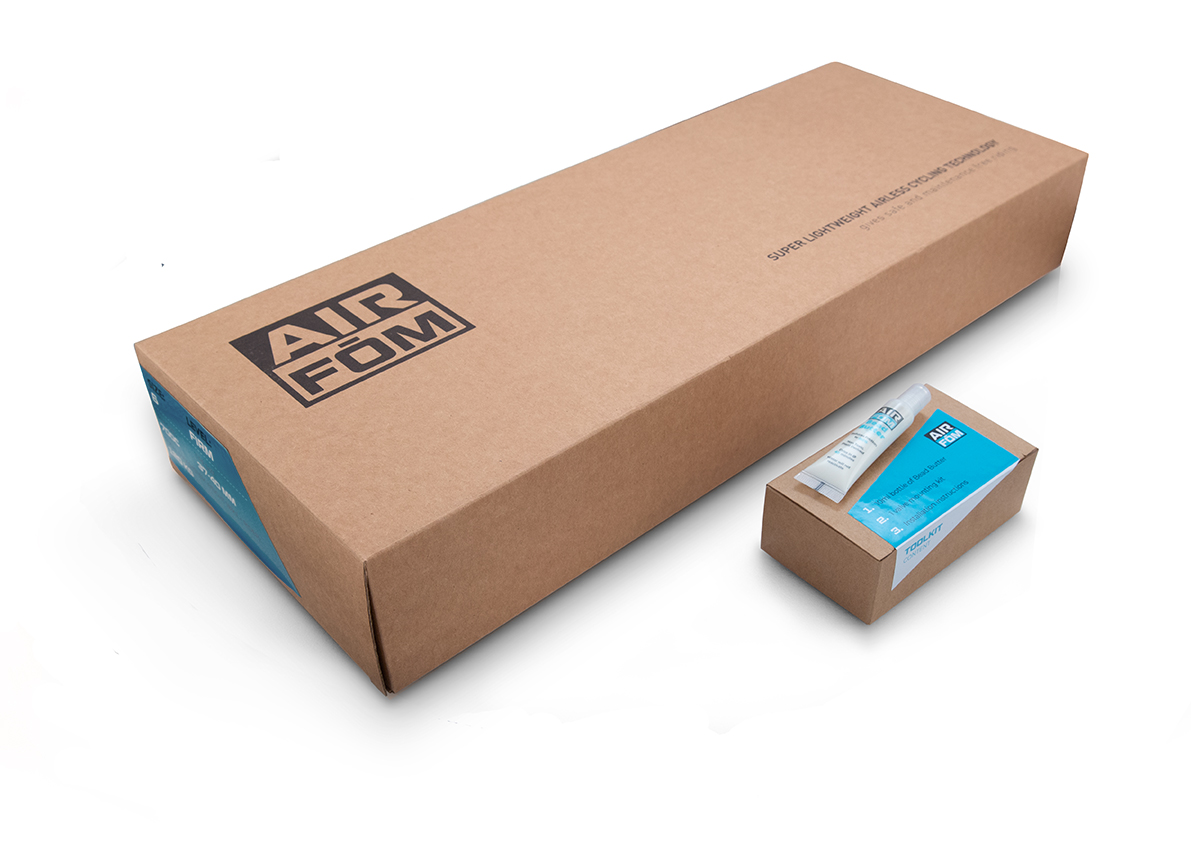 Air Fom is a new revolutionary bike wheel insert that is made out of multiple layers of foam which will entirely eliminate flat tires. This brand new product needed a package design that shows the customers that the product is eco-friendly because it is 100% recyclable and is the green choice compared to all of the competitors. So a green product needs a green package! The package design is lightweight and compact to reduce shipping and it has a minimalistic look to it to reduce the ink usage. This package design is made to be both ecological and economical and to stand out on the shelf in bike shops with its calm and minimalistic design.
For Air Fom we also helped with their visuals on their website, in cooperation with the web design studio GlobalSense, we created some short animations and the 3D visualization images. You can click here to see their website and our work.