Dried Fruit Package Design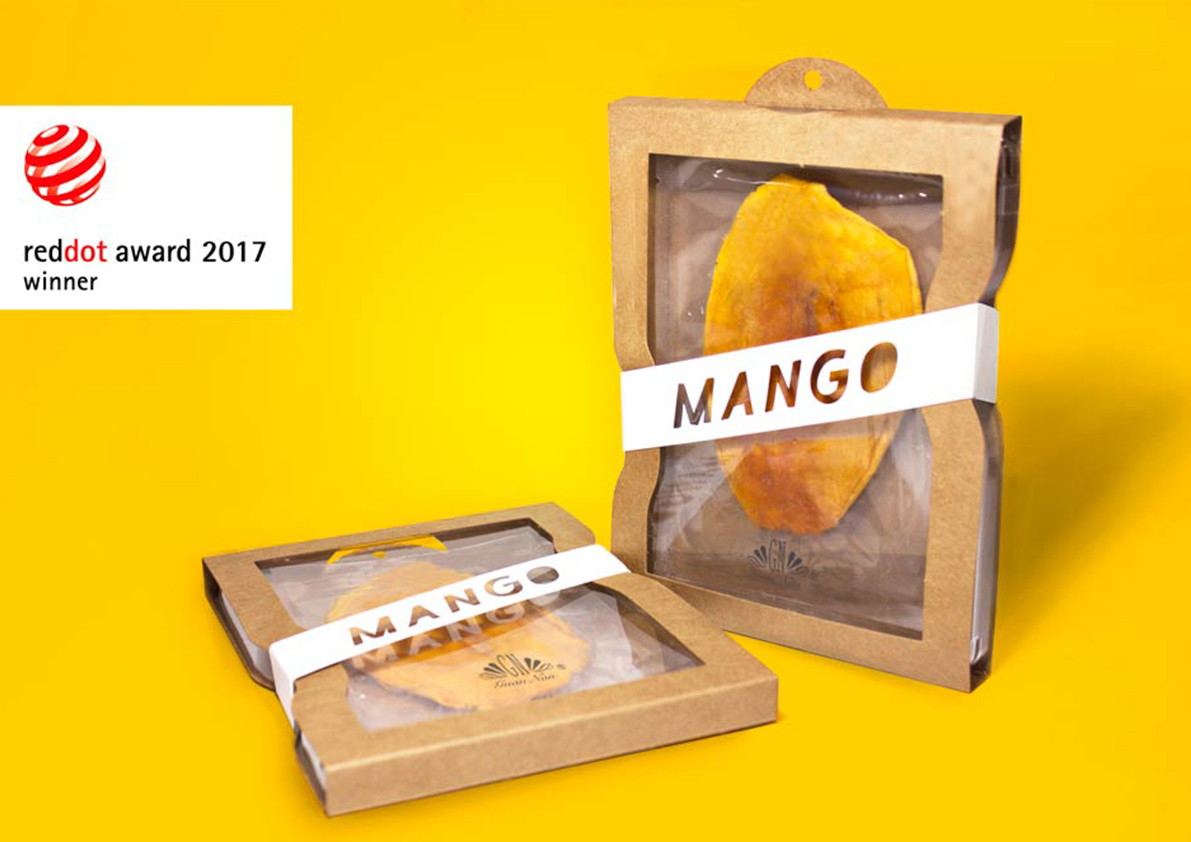 Guan Nan is a Taiwanese fruit processing company that produces high quality dried mango and pineapple. These fruits have no artificial additives and are therefore both a luxury and healthy snack. The new package design consists of a single fruit package and a gift box that contains six single fruit packages. The aim of the new design is to show the freshness of the fruit by displaying as much as possible of the products. As a contrast to the golden yellow colors of the fruit the natural brown cardboard enhances the feeling of the product's natural origin. The package designs have a white band across both the single fruit package and the gift box to highlight each product name. For the single fruit packages, MANGO and PINEAPPLE, the cutout text on the band allow the fruit themselves to give color to their names on the packages.
This package design won the Red Dot Award: Brands & Communication Design in 2017 and was displayed at the exhibition "Design on Stage – Winners Red Dot Award: Communication Design 2017" in Berlin, Germany. Click here to see the project on their website.